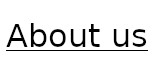 Pauline Lacroix
Author / Director
The Lifelong Learning Network
Pauline Lacroix is a dynamic Toronto-based workshop facilitator. As a skilled communicator with experience in both corporate and public sectors, she has designed creative programs that have been affective tools for developing leadership and management skills serving clients in both English and French.
Pauline's focus then shifted and she began her passionate pursuit of ways to assist high school students learn strategies that would help them achieve a healthy balance between their school demands and a less stressful lifestyle.
In response to the demand for better learning skills material and with her own experience in working with youth, she created the unique workbook "Learning Strategies – A Foundation For Lifelong Learning"© She now specializes in empowering and motivating high school students by teaching them the fundamental skiils they need to achieve their goals.
Pauline is an active member of the National Community on Youth Homelessness, the Métis Women Entrepreneurs of Canada and the Canadian Women's Foundation. She continues her own lifelong learning journey by exploring new technological tools, assisting students prepare for their literacy assesments and studying the many facets of Anthroposophy.
Home | Product | Students | Parents | Teachers | About us | Order Now | Contact Us | Testimonials