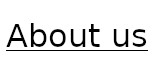 Pauline Lacroix
Author / Director
The Lifelong Learning Network
Pauline Lacroix is a Toronto-based workshop facilitator. A skilled communicator with experience in both private and public sectors. Pauline's career as a designer and presenter has taken her across Canada serving clients in both official languages.
Initially Pauline offered workshops and seminars in situational leadership and management skills. Her focus then shifted and she began a passionate pursuit of ways to develop and present material that would assist high school students learn a behaviour that would assist them in staying focussed and to organize their school work. One of her goals was to help students in such a way that they could achieve a balanced school life and less stressful lifestyle. In response to a demand for better learning skills material and with her own experience in working with youth, she created the unique workbook "Learning Strategies – A Foundation For Lifelong Learning"©.
She now specializes in empowering and motivating high school students to achieve their success in school and in life by teaching innovative techniques to establish learning strategies.
Pauline is an active member of the Learning Community (National Learning Community on Youth Homelessness), the Metis Women Entrepreneurs of Canada and the Canadian Women's Foundation. She is currently continuing her own lifelong learning in translation, technological training and Anthroposophy.
Home | Product | Students | Parents | Teachers | About us | Order Now | Contact Us | Testimonials