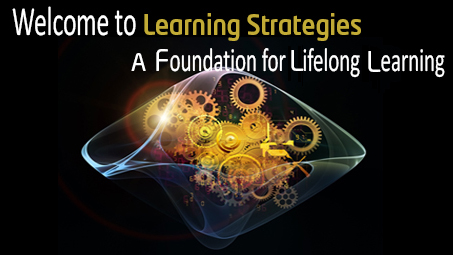 No matter where you are along your educational or career path, Learning Strategies - A Foundation for Lifelong Learning© can help you achieve the success you want.
Based on Pauline Lacroix's Effective Study Skills for Students© seminars taught to hundreds of high school students, this workbook will empower you and help you gain control over your education - and your life.

There is no pressure to get straight A's. Just straightforward ideas and simple exercises that help you decide what is important and then manage a way to get what you want by improving your learning skills. Learning Strategies© will help improve your marks, as well as help you manage your time so you can enjoy other activities like sports, work, and spending time with friends.
Improve reading and communication skills, acquire time-management strategies with Canadian discovery wheel, test and note-taking process material. Lifelong learning for high school students, teachers, educators, counsellors, parents or kids in Canada.
15% discount on all orders from May 1st to May 31st.
Home | Learning Skills Material | Students | Parents | Teachers | Lifelong Learning Network | Orders | Contact Us | Testimonials